You Are A True Story
TEXTS

From Buddy Wakefield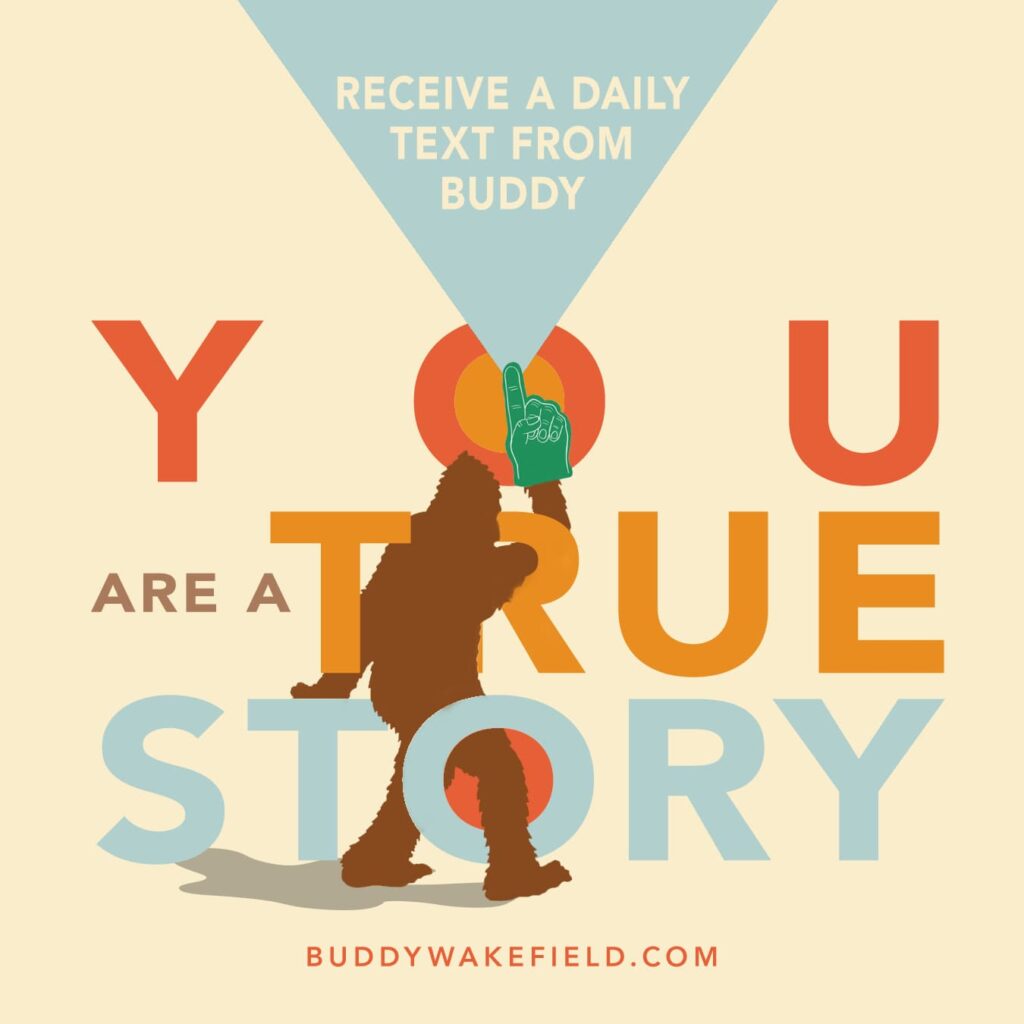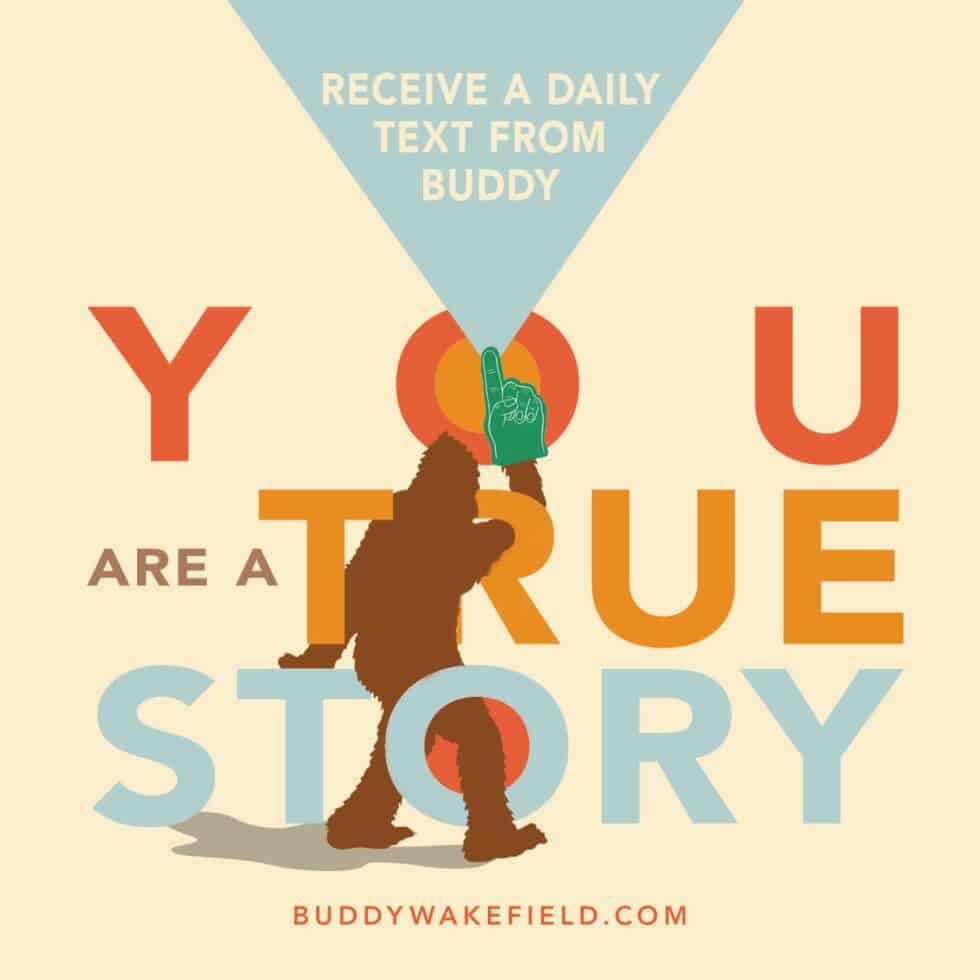 Here's what you get:
Every Wednesday brings a Buddy quote, like:
Vulnerability is what made every movie, sang every song, and wrote every poem that ever plugged a life back into itself.
Every Thursday is typically a lesser-known moment from Buddy's work:
You look good in your tidal wave, toe-to-toe with the mean blue moon, head raised up like a lighthouse. You are…
Every Friday anything goes; an original prompt, verse, lyric, or current thought:
I choose to politely ask myself to step aside if I am in my own way. If I do not get out of my way, I choose to call a friend who will have me removed.
Every Saturday is Buddy's favorite quotes by other writers.
I have had the wind knocked out of me, but never the hurricane. —Jeffrey McDaniel
Every Sunday is a reminder for the coming week:
It's OK to not be good at being overwhelmed.
Here's what you won't get:
* Obligation.




* Anyone selling you shit.


* More than the one 

text

per day that you signed on for.


INTERNATIONAL SUBSCRIBERS OUTSIDE OF THE US,
We've figured out a way to include you!
Here's all you have to do:
1) PayPal buddywakefieldpoetry at gmail the cost of $5/mo for the rest of the year.
Example: if it is now May 12th, no worries, just start calculating from June 1, paying $5/mo through December [$40]).
2)  Once you've paid, shoot an email with your exact phone number, including the country code, to buddy@buddywakefield.com, and we'll include you. Done. Don't worry, we'll check in with you again in January to see if you'd like to renew.
It's a workaround on WhatsApp, but I think we can make it work if the above works for you.
Workin it. Your worth it.
* To unsubscribe from texts, simply reply STOP


* New subscribers begin receiving texts on the following Wednesday.


* All 

texts

 are intentionally chosen or written by Buddy. No one else.